The Different Use Cases for custom USB Drives
Creatively Promote Your Brand with USB Flash Drives
Flash drives are excellent for use as promotional materials if you want to expand your brand exposure. There are also plenty of ways to take advantage of these devices and tell more people about your business.
Use Them in Trade Shows
While you may have used more traditional promotional materials in trade shows such as brochures and pamphlets for brand exposure, you can change things up with custom USB flash drives that include pre-loaded data featuring a wide variety of information. You can easily store everything from data sheets and articles to white papers and product catalogs to promote your business, while also providing recipients with a useful storage device for their own personal use.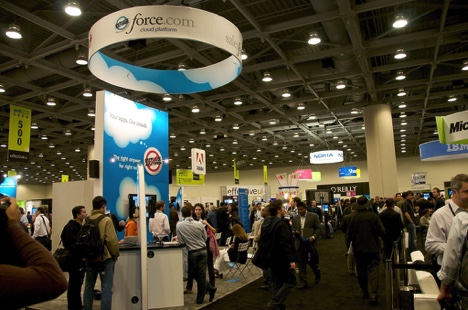 Give to Clients
Following a meeting with clients and an in-depth presentation, you can also leave them with a flash drive that includes supplemental materials discussing your products or services. You can also personalize this information to tailor it to each of your clients, detailing how you can solve their specific problems.
Use Them to Replace Business Cards
As we've already discussed, flash drives are excellent for use as business cards. Carry custom flash drives with you in case you run into networking opportunities and give them to prospects. A lot of people are likely to simply toss an ordinary business card in the trash at some point, but a flash drive can provide them with years of use while serving as a reminder of your brand with every use.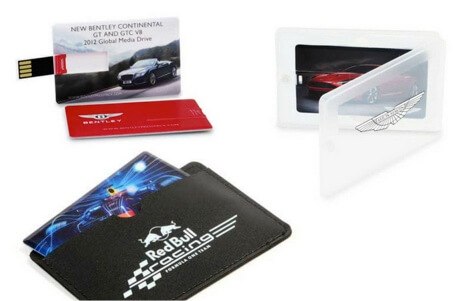 Reconnect with Past and Current Customers
Prepare a list of all of your past and existing customers, and get bulk flash drives from a reliable manufacturer at a reasonable rate to take advantage of this unique marketing tool. You can include descriptions of products and services on each flash drive and send them to all of your contacts to actively promote your brand.
You'll likely find these flash drives to be invaluable assets for your marketing campaigns, serving as effective ways to promote your business while informing prospects about what you can do for them.
More Cost-Effective
While USB business cards will be more expensive than ordinary business cards upon ordering them, the investment will be worthwhile as you are likely to experience an increase in the number of repeat customers, especially if they use your car regularly for personal use.
Environmentally Friendly
While ordinary business cards often wind up in the trash eventually, flash drive business cards can provide use for many years, making them more eco-friendly overall. This can make a fairly significant difference when compared to the printing of large amounts of traditional business cards, which can be viewed as a waste of money and damaging to the environment.
With USB business cards behind your business, you can truly stand out. Users will be more likely to remember your brand, and you'll find that these devices are worth investing in for customer retention in the long run.
Why You Need to Start Integrating Preloaded USBs into Your Direct Mail Campaigns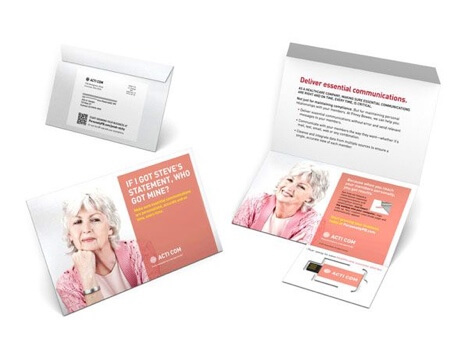 Using a preloaded USB drive in your direct mail campaigns can come with several huge benefits. From the ability to preload the device with personalized information to the ability to track individual responses, these marketing tools can be an invaluable asset to your campaigns.
Spend Less on Technology for Direct Mail
It can often cost a large amount to integrate certain technologies with direct mail, but USB web keys are typically less expensive to manufacture, which makes them particularly ideal for smaller businesses working with a restrictive budget that doesn't allow for more extraneous expenses.
Added Convenience and Ease of Use
While you can simply provide a personalized URL within the direct mail piece for the recipient to enter into a browser and visit your landing pages, you can't be entirely sure that the person will actually take the time to type it, even if it's a short and memorable address. Through the use of a preloaded USB drive, you can avoid this concern and further encourage direct mail contacts to take the desired action.
Increased Interactivity
Preloaded USB drives are also far more interactive than typical mail pieces, allowing your contacts to get the most from the marketing experience by fully engaging with your brand.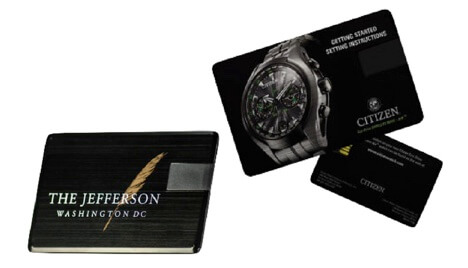 Keep Track of All Responses
Direct mail on its own is capable of generating great responses and results, but it is often a challenge for business owners to calculate the response rate and the overall ROI of their campaigns. However, using flash drives with preloaded data can allow you to effectively track all responses and determine how people are communicating with your company.
Each of these benefits makes using preloaded USB flash drives a great way to boost your direct mail campaigns and get optimal results.
Using USBs to Protect Passwords and Easily Lock or Unlock Devices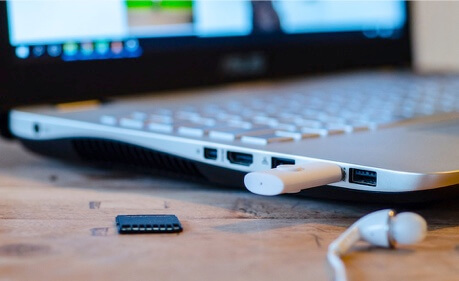 USB flash drives often come with certain security risks if users aren't careful, though they are easy and convenient to use. Oftentimes people will use them to store sensitive and confidential information such as passwords that can present a risk to businesses and individuals without sufficient security measures in place. However, using these devices to protect passwords is a great way to maximize security, as long as the drive itself is protected.
Why You Need to Encrypt Data on USB Drives
Data encryption is a crucial step in securing USB flash drives in the event the devices are stolen or lost. Even if old files have been removed from the drive, certain software can recover these files, but encryption can ensure this isn't possible without a decryption key or the proper credentials.
Use Hardware for Encryption
While many devices have used fingerprint scanning in the past, this is no longer used in favor of PINs and keypads that devices can be used on other devices to access the stored data.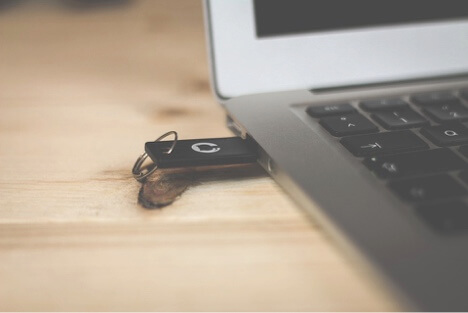 Have a Security Policy in Place
Businesses often use USB drives and other types of portable devices for a wide range of crucial operations. Unfortunately, they are also often responsible for security breaches, which makes having an effective security policy necessary at all times.
Include certain specific steps in your security policy, including the avoidance of connecting personal devices to any business networks or systems to avoid malware and virus infections, and only using tracked USB devices secured from the IT department. Ideally, all USB drives should also be encrypted to 256-bit AES standards for maximum security of data.
Taking these steps can help maximize the security of all data stored on business USB devices, giving you what you need to remain protected from potential security breaches and data compromises.
How USBs Can Get Your More Business Leads at Your Next Trade Show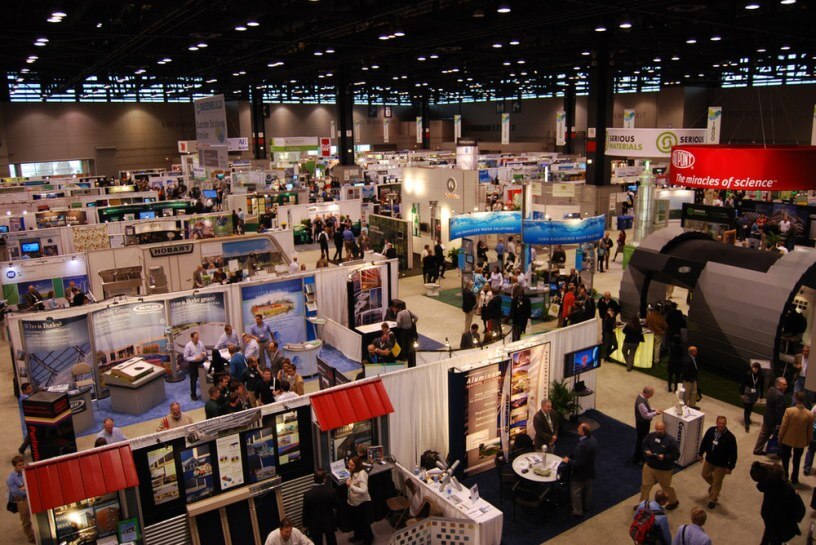 Trade show exhibitions offer plenty of benefits for companies of all types. One of the key benefits is that they allow businesses to increase their exposure, connecting with prospective customers and generating more business leads.
Trade shows continue to be extremely popular for businesses, growing in size every year. Today's trade shows typically consist of hundreds of exhibitions attempting to attract more customers. A majority of promotional materials that companies will use include brochures and physical catalogs, but you can easily stand out among the competition with a custom flash drive that features your logo and pre-loaded information that prospects can take home.
Using a flash drive can help guarantee that people won't simply throw out your catalogs, giving them a reason to hold onto what you give them.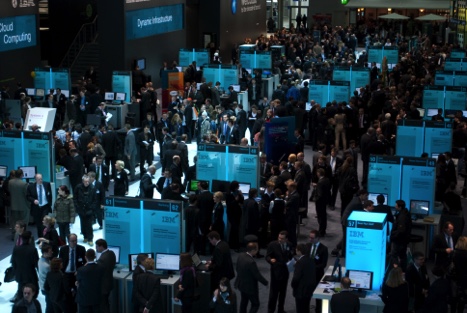 Some of the specific benefits of using custom USB flash drives at your next trade show include:
Small compact size allows for more portability, making it easy for attendees to carry them.

Companies can deliver useful and engaging content that further increases lead generation and customer inquiries following the trade show.

USBs make it easy for customers to locate information through a navigable format like PDF files, using keywords to search for the specific information they want—which is particularly useful when looking at catalogs that feature hundreds or thousands of products.

They're easy and cheap to transport to trade shows compared to traditional catalogs.

Flash drives can also contain presentational videos and slideshows to further engage customers.

Custom logos will be able to consistently remind users of your brand, whether they want to use them to learn more about your brand or simply store their own personal data on these devices.
These are simply some of the main benefits that custom USB flash drives will bring to your trade show. Using these tools, you can ultimately generate a higher number of quality leads and close more sales in the long run, with bulk orders that can help maximize your ROI.
You'll see a clear difference when you include custom flash drives at your next event.
USB Cyber Security Best Practices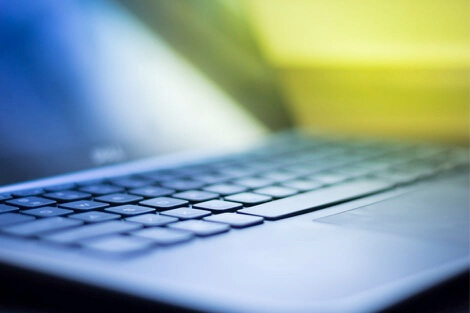 Corporate data breaches are a common threat across many businesses. One of the easiest ways for cyber criminals to accomplish this is through the use of lost laptops or USB flash drives that aren't secure.
Flash drives are particularly vulnerable because of their size, and they've been used to penetrate a wide range of secure networks through a combination of complex malware and viruses.
Best Practices for Keeping Flash Drives Secure
Here are some of the best ways to make sure your USB flash drives are consistently protected against threats of all kinds:
Limit exposure to threats by enabling USB functionality on a strictly need-to-have basis, disabling any devices with access to sensitive data, which will reduce the risk of unauthorized third parties getting ahold of any data they shouldn't have.

Issue company-specific devices that include full encryption and passcodes for access.

Make sure all of your devices are capable of remote management, including remote lock and wipe. In some cases, you can even issue devices that are capable of virtual self-destruction to erase all data in the event of unauthorized access.

Scan all USBs once plugged into a computer or other device, which can help ensure that any malware or other threats remain quarantined on the drive, which can be further accomplished by only allowing for the use of corporate-approved programs.

Audit all USB devices to ensure that only compliant and permissible documents are being stored on them, with a strict USB policy in place.

Back up all of your devices, including all encryption keys, in case a disaster ever occurs. All backups should be safeguarded and have their own procedures and security controls.

Test data recovery procedures to make sure that the security office can unlock and access any flash drives, even when the device is disabled for any reason.

Use flash drives with unique serial numbers that are located internally and externally.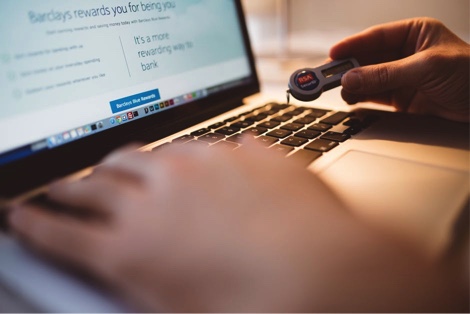 These best practices will help ensure that your company never risks data compromises or system shutdowns that result from security breaches. You'll benefit from a safe and secure system with devices that make it difficult for any threats to impact your business.