Personalized USB drives provide a great opportunity to market your company or promote your services. Give prospects, customers, clients and others something that will make them remember you. Follow these guidelines and easy steps on how to customize your flash drives so that you stand out from everyone else with personalized custom flash drives that are uniquely you, that represent your company and brand.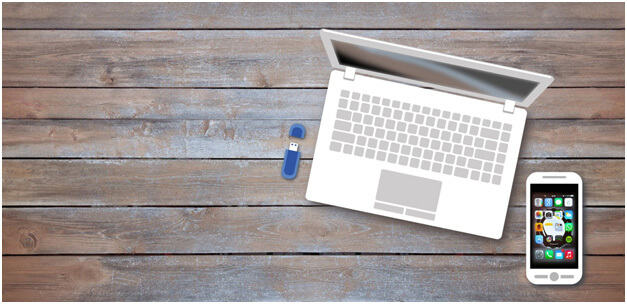 Browse custom flash drive models
Selecting the right model is an essential step in creating your personalized USB drive. While it is likely easy to say, "Just select one," we recommend spending time browsing each of the models to ensure your selection most accurately captures the personality of your brand. You'll be able to find many unique options in personalized flash drives to give your business top-quality promotional materials. You will be able to stand out with a design that accurately conveys your brand and marketing message. The possibilities are almost endless with our wide selection of customizable products.
Whether you plan to give away the personalized custom flash drives at one trade show or to use them as promotional items at every trade show, to present to businesses or provide them to your clients, you need the right flash drive if you want people to remember you, your company or your presentation. Browsing the many outstanding examples of custom flash drives at Every USB easily helps you understand the many options available and how to get the ideal personalized USB drive.
Customers often prefer their own fully personalized custom flash drive. Trusting in a company known for its superb quality, trusted by many Fortune 500 companies provides that assurance that you will absolutely get the personalized custom flash drive that gives you an exceptional, long-lasting and memorable marketing tool. Get started now by browsing or checking out options for 100 percent personalized custom flash drives.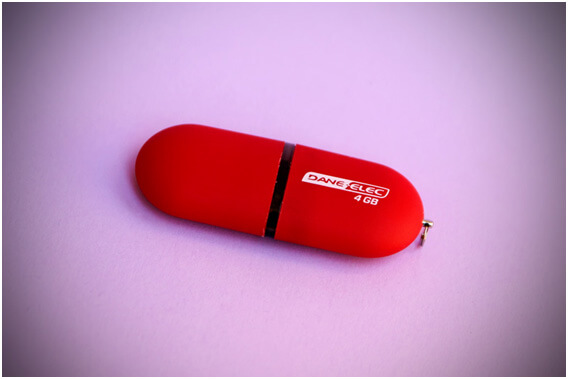 Create and submit your artwork
Once you select your model, the next step is to submit your artwork to Every USB. When considering your artwork, remember the promise, "You dream it. We make it." That means that if a simple, solid design is not your idea of a personalized USB drive, you have the option to create what you feel stands out so that your recipients remember you.
Simply providing a flash drive, as opposed to those fliers that people usually toss, is not enough. While people hold on to a flash drive longer, you want yours to stand out with creative art and personalization. So feel free to use your inspiration to serve as an effective representation of your company and brand. Adding your logo results in a truly personalized custom flash drive.
Every USB provides a link once you have your artwork ready. If you need help, feel free to call 866-458-8415. We are happy to help.
After receiving the artwork, we provide a digital proof and work out any creative ideas or changes needed. We'll make sure you're happy with the final design of your personalized flash drives before shipping, with close attention to your individual demands. We won't be satisfied with the final design of your flash drives until you are.
Submit your data
Submitting your data is a quick and simple process. This is true whether your data consists of savings coupons for trade show recipients, a short presentation for employees, information to leave after sales calls for prospective clients or large amounts of data that perhaps includes documents, charts and tables.
Every USB custom flash drives come in a variety of storage options allowing you to select the right data storage capacity for your needs. Perhaps you also want to consider locking and encryption capabilities to keep your information safe. You also have the option to request content presentation and publication services, which allows for creative presentation of the data on your personalized custom flash drives. Whatever options you want to include, representatives can discuss this with you before you upload your data to the link provided. If your data is very large, there is also an option to ship it.
Every USB provides a digital proof of the data, allowing for any changes and your final approval. Upon final approval, your personalized USB drives go to production at which time the data gets loaded onto the flash drives.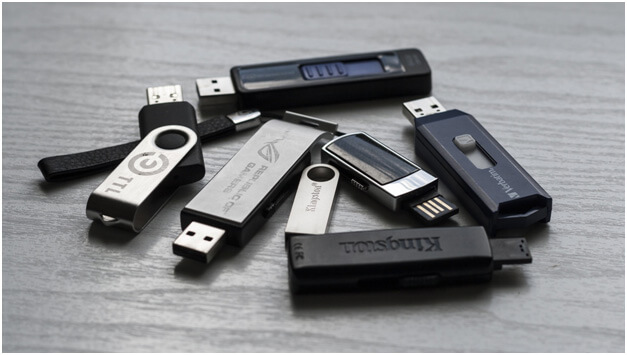 You receive your personalized custom flash drives
Once your personalized custom flash drives are ready to ship, you receive free shipping on your bulk order of custom flash drives. Most of the time, you receive your personalized custom flash drives via FedEx Overnight Priority shipping direct from our factory.
Once you receive your shipment, you have the advantage of the Every USB 10-year warranty. This is a guarantee that your personalized custom flash drives are free from defect in material and workmanship for 10 years. You'll benefit from durable and reliable long-lasting personalized USB drives that provide utility for customers along with branding for many years. We can give you everything you need from your flash drives, with plenty of options available to leave you and your customers impressed with the final product.
Unparalleled quality and customer satisfaction
Every USB provides the superb quality and customer service that you want when having your custom flash drives created. We care about you and your projects, no matter how small or how large and keep in contact through each phase. From the time a representative answers your first call to the moment you receive your final product and beyond, your satisfaction is our promise.
Every USB provides very competitive pricing, with a free quote. We further our dedication to customers by featuring an offer to preload data under 2GB at no charge.
Every USB has an A+ rating from the Better Business Bureau (BBB) and numerous examples of customer feedback available for your review on the site.
It all starts by contacting us for your quick free quote!