Where To Buy Custom Flash Drives
Custom USB Stick Advantages
Purchasing custom USB drives in bulk provides several potential advantages over competitors, including other companies, businesses, agencies, exhibitors or applicants.
Some advantages of purchasing custom thumb drives include:
Attention-getting, making them ideal promotional items for trade shows, symposiums or conferences
Customizable with your logo, company or brand name
Design flexibility to fulfill your unique ideas or needs
Outstanding portable data storage capabilities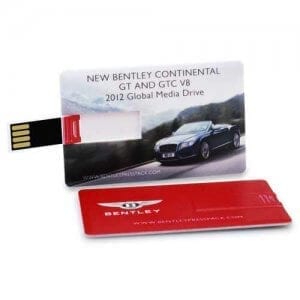 Where Can I Buy Custom USB Drives in Bulk?
Knowing where to purchase bulk custom thumb drives provides you with opportunities to purchase promotional items that people remember. How many times have you seen promotional fliers, pamphlets and similar items in the trash or blowing across a parking lot before you even leave the trade show, conference or other event? Distributing custom USB sticks gives visitors or attendees something to help them remember you and your brand.
Every USB provides ideal options for purchasing bulk custom memory sticks in classic designs, sleek, simple designs, or unique designs that stand out from other flash drives. You'll be able to make your brand appealing for your audience while providing them with utility, unlike other types of marketing materials that simply promote your company.
Websites and customer service representatives should answer all your questions to your complete satisfaction. Custom USB drives purchases require assurance that the finished product meets your specific needs. They need to have the storage capacity that you need for your trade shows, presentations, conferences, meetings and any other information you want to include. Consider the need for having all your desired data preloaded onto your bulk custom flash drives.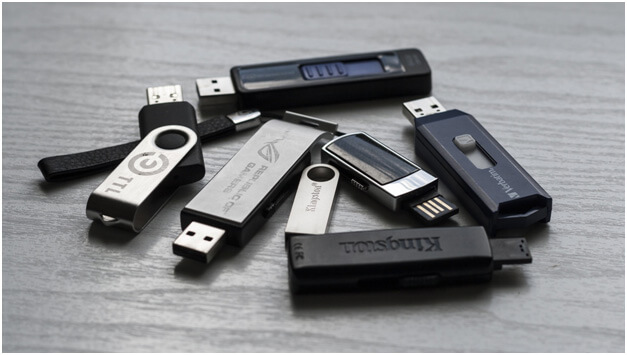 Helpful professionals at Every USB gladly answer questions that help provide you with all the information needed to place your bulk custom thumb drives order. Representatives with expertise deliver outstanding customer service to help you select your design, storage capacity, preload your data and approve the finished bulk custom flash drives before order shipment. You can also customize the amount of free space compared to preloaded data, allowing customers to store their own data on the flash drives while also accessing your digital marketing materials.
Every USB does not simply brag about products and services without backing it up. Check out names of some of the thousands of brands and Fortune 500 companies that trust Every USB. A wide range of businesses have benefitted from our unique custom thumb drive products, with innovative designs available to match any type of business. There's practically no limit to what businesses can do with our products to make them their own.
Why Every USB Is The Ideal Choice For Bulk Custom Flash Drives
Spread your brand, your message and content to intended recipients with bulk custom flash drives from Every USB. Showcase data to your prospects and customers. Include your event or company logo for effective branding and representation.
The eBay article, "The Benefits of Using a USB Flash Drive" points out that USB drives provide transfer speeds and memory capacity that is at least equal to or surpasses that of other types of storage devices. Every USB offers custom USB drives with a variety of storage capacities.
Every USB prints your logo on one side of your flash drives and includes your website information or other desired details on the reverse. Every USB loads the data onto your customized flash drives, up to 2GB free of charge. Exceptional durability means that your customers, clients or other recipients have access to your stored data and remember your name and brand. Each Every USB bulk custom flash drives order ships with the same superb quality that makes the company an industry leader.
Every USB stands behind, "We're masters in color, print and memory." Receive a 10-year warranty on all custom flash drives, guaranteeing that all products are free from defects in workmanship and materials. Place your orders and learn why Every USB has an A+ rating from the Better Business Bureau (BBB).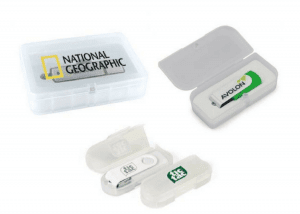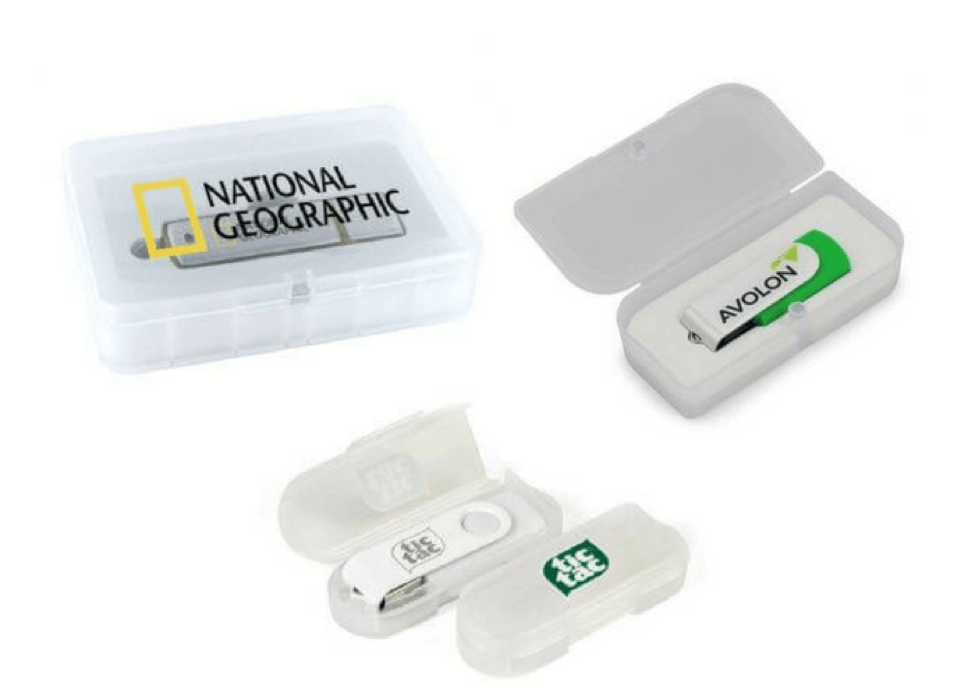 Every USB Ordering Process
Browse the extensive, still-growing list of custom USB flash drives
Select the model that interests you or submit your own artwork, picture, diagram or other idea for bulk custom memory drives
Submit your logo
Get a quick quote by completing the form on one of the flash drive pages or by speaking with a knowledgeable Every USB salesperson at 866-458-8415
Approve your final artwork, data and entire process before free FedEx shipment of your custom flash drives in bulk
Feel free to reorder the same order or place a completely new custom USB sticks in bulk order anytime with Every USB, the trusted name in custom thumb drives.